Theresa Liao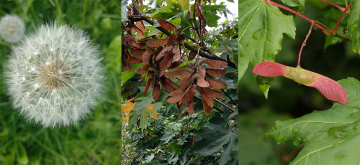 By Theresa Liao on July 2, 2020
In collaboration with UBC's Beaty Biodiversity Museum, we are hosting a "make your wind-dispersed seeds" challenge, as part of our 'Phenomenal Physics & Astronomy at Home" activity sersies! These activities are meant to be self-guided by students above grade 8, but could also be completed by younger children with the some assistance from parents and […]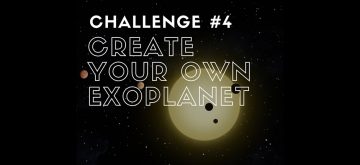 By Theresa Liao on April 22, 2020
We are hosting a build your own solar system challenge, as part of our 'Phenomenal Physics & Astronomy at Home" activity sersies! These activities are meant to be self-guided by students above grade 8, but could also be completed by younger children with the some assistance from parents and teachers. Each activity consists of a […]
By Theresa Liao on March 14, 2018
We are looking for a UBC undergraduate student to fill a camp leader position for our Phenomenal Physics Summer Camps. This position will start on July 3rd (a week before the summer camp program begins on July 9th), and end on August 3rd (the last day of the summer camp program), for a total of […]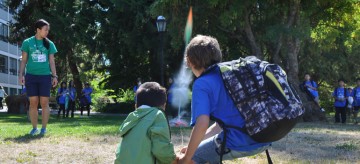 By Theresa Liao on March 1, 2017
The UBC Phenomenal Physics Summer Camps are for kids (Grades 2-10) who enjoy building things and learning cool new science stuff! We offer five different week-long day camps  – learn more about the camps we are running this year.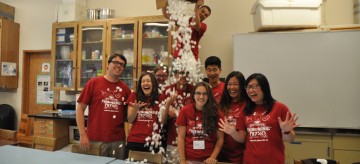 By Theresa Liao on March 1, 2016
Volunteer application is now open – apply by May 7th to be part of an awesome team!
By Theresa Liao on December 1, 2015
Every year students and faculty at the Department of Physics and Astronomy present a public science show in December. This show is suitable for children of ALL AGES, and for adults who are young at heart!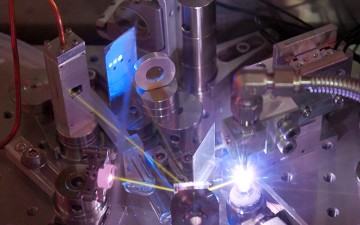 By Theresa Liao on October 13, 2015
What is light? Where did light come from, and where is it going? From optical displays and quantum devices to the secret life of lasers, learn about light from leading UBC researchers. On October 17, join UBC Physics & Astronomy in celebrating the UNESCO International Year of Light and the department's centennial year for a […]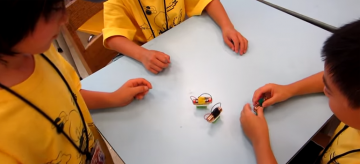 By Theresa Liao on June 4, 2015
These small devices run mad! Each consists of a vibrating motor, a battery, some wires, and a toothbrush head. The vibrating motor is like the ones used in cell phones to make them vibrate. We used to salvage the motors from used cell phones when we first started working on this activity. The electricity from […]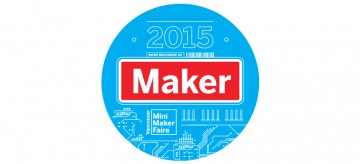 By Theresa Liao on June 2, 2015
Before talking about our upcoming participation in the Vancouver Mini Maker Faire, we would like to use this opportunity to say "Hello World!" Indeed this is the Outreach Program's first blog post. We are excited to use this blog to share our upcoming events, fun & educational hands-on activities, "behind-the-scene" stories, and profiles of physicists and […]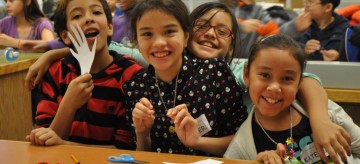 By Theresa Liao on January 6, 2015
Experience Science Day brings Grades 4 to 7 students to UBC's Vancouver campus for a fun and interactive introduction to a wide array of topics in the physical, natural, life and computational sciences.